Monsterfresh.com/ Oh Mischievous Me
Take a look and formulate thoughts. This show has been a ground breaker for me and has inspired me to progress my style and content to the next level. I am looking forward to sketching out ideas and expanding on things I didn't have time to execute for this show.
I am looking forward to finishing up an octopus painting for this years' Rock and Roll Marathon, a mural job and a skate show at Vera. Don't worry, I'll keep all you wonderful people posted with fliers, progression shots of on-site projects and of course the blog.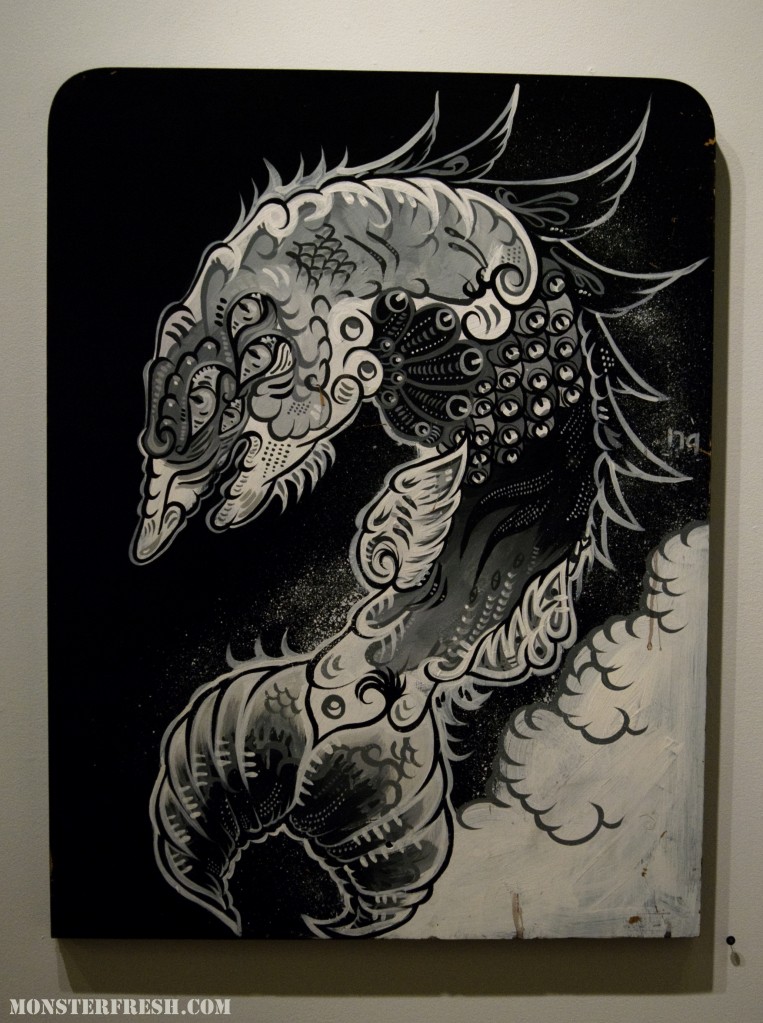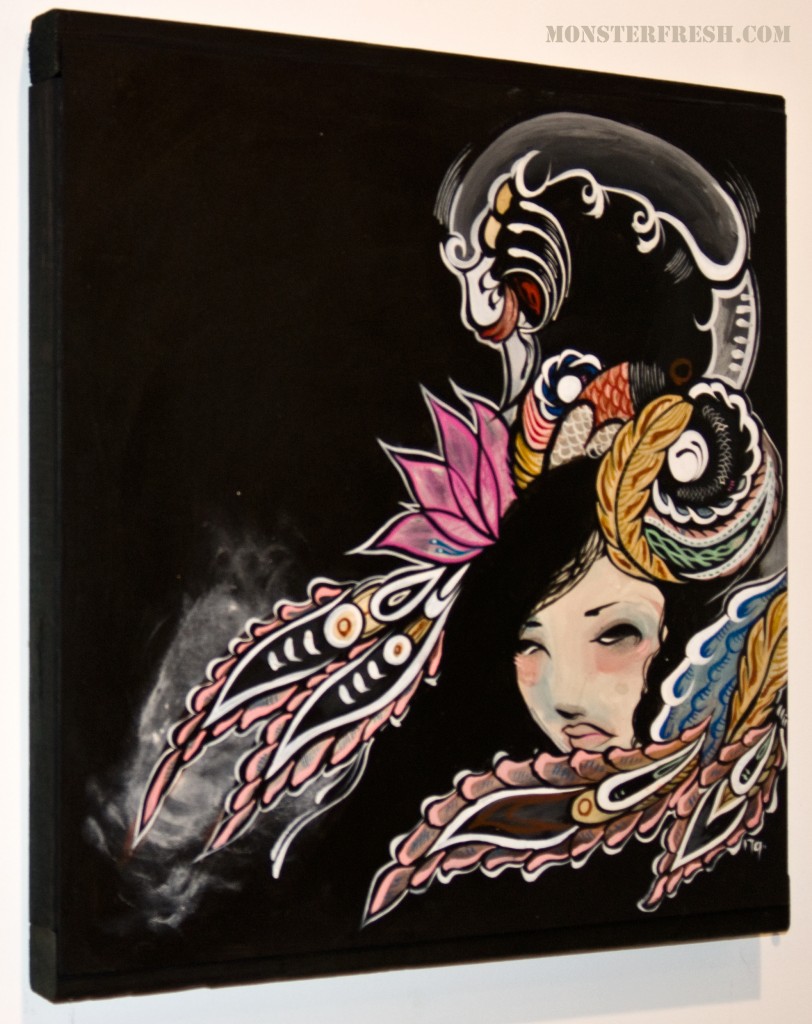 If you see anything you are interested in, paintings are still available. Again thank you to Jen Vertz she is amazing. Solace at Family Fortune and Shaina who hung the show. Thanks for Chris at Monster Fresh for the interview and review. And of course Corey, for inspiration, critiques and support.
You can also see fun pictures of this night at
www.strawberriesandchampain.com
This blog documents art appreciation at it's finest.
List of images from top to bottom are as follows;
One Seven Nine Monster Letter Installation
On the wall of Upper Playground now buffed.

Bee Hunter
Acrylic

Wolf in Sheep's' Clothing
Acrylic and Gouache

Ugly Duckling
Acrylic and Gouache

Man faced Fish
Acrylic

Medusa Print Framed
onesevennine@gmail.com
Love,
Angelinas