Here is an old project I worked on.
A little bit about it;
So this company mailed several artists these awesome trunks. We painted them and then has a contest on which was the best. Even though my design wasn't the winner, I was still proud to be apart of the whole process.
Anyhoo, so now I have this trunk and although I love it, the space in my apartment is just too small. If you are need of some art and a storage unit, email me! I promise to give you a good deal =)!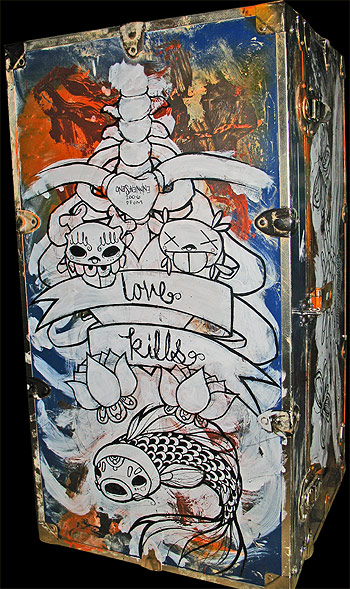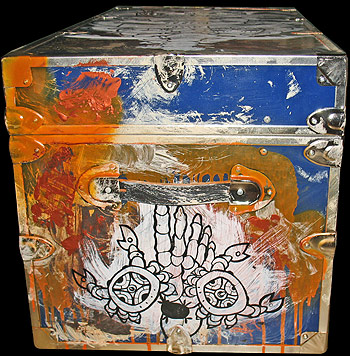 https://www.cnmfg.com/2006/TrickYourTrunk/Artist/Angel179/
"From GermBots and Skullies to koi and jellyfish, 179 compliments chaotic paint dripped backgrounds to simplistic black line work. Reflecting the conflict between what goes on in her head versus what goes on in her heart. Armed with the philosophy that art should be accessible to everyone, she has been known to be passionate about sticker trades, mix tapes, the fantastic combination of fishnets and cleats, and the preservation of the noble axolotl. Inspirations include crazy Mexican mom tattoos, catholic iconography, coffee shop drawing sessions with fellow geeks, current loves and tragic heartaches."
Gracias,
Angelina